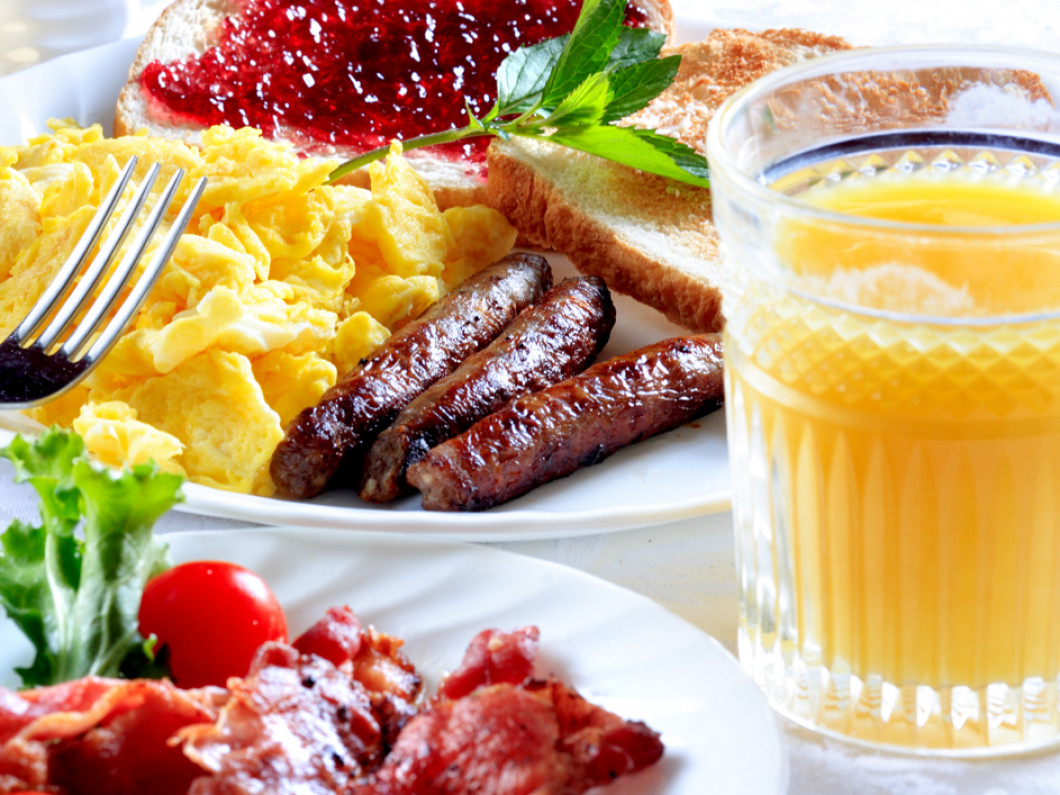 Monthly Dinners: Each month, we have a local restaurant come in to prepare a delicious meal for our members for just $12 per person. Attendance to our monthly dinners averages about 90 people per dinner.
OFA Lunch: Saratoga County Office For the Aging hosts a lunch program at the center each day at noon, allowing for seniors to get a nutritious lunch at an affordable price. To learn about the OFA lunch program, please visit saratogacounty.gov.
Monthly Breakfast: Our monthly breakfast takes place on the first day of each month during our trip and dinner sign up. The menu varies each month and typically includes an assortment of fresh fruit, bagels, eggs and sausage or pancakes.
Farmers Market Purchase fresh fruits and veggies right in front of our center during the spring and summer! Check our schedule for dates and times.